Canadian opposite Kiera Van Ryk described the family-like atmosphere what cultivates each of their individual life and game skills for a collective and collaborative success.
"What's so special about Team Canada is we try to be like a family off the court. We live apart for eight months in a year, and when we come back, we're kind of thrown to be playing again," Van Ryk started.
"It's really a welcoming space where everyone is excited to see friends and family again. And I think that can give us an edge in the competition because we are a team that wants to be around each other, play off-court games together or just simply have dinner together. That creates the connection that we need on court."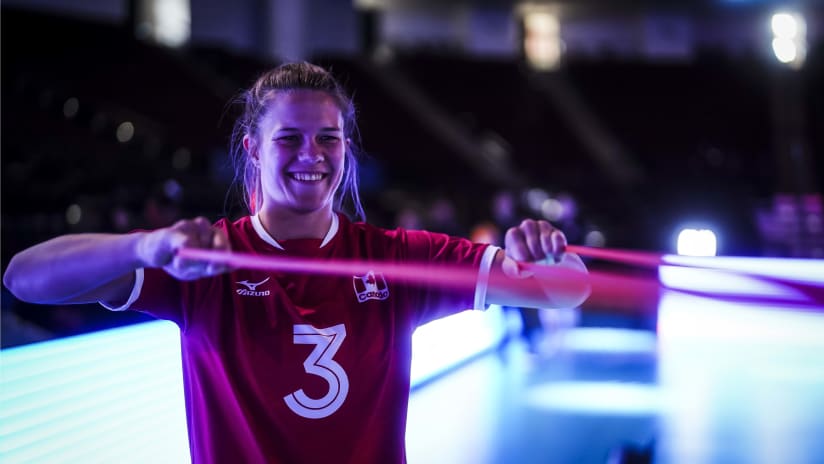 The year 2023 has been a wonderful year so far for the opposite hitter in terms of individual scoring, as she consistently contributed double-digit outputs in all their 12 matches at the VNL. Her best performance was a 19-point splurge in Canada's 3-2 win over Tokyo 2020 silver medalists Brazil.
"I've only been playing opposite for a couple of years. I played most of my career as an outside hitter. So, the last couple of years have been about finding my comfortability in my new position. I've been able to play against players like Boskovic, Egonu and Bella Haak, learning from them and experiencing what they can do," she explained.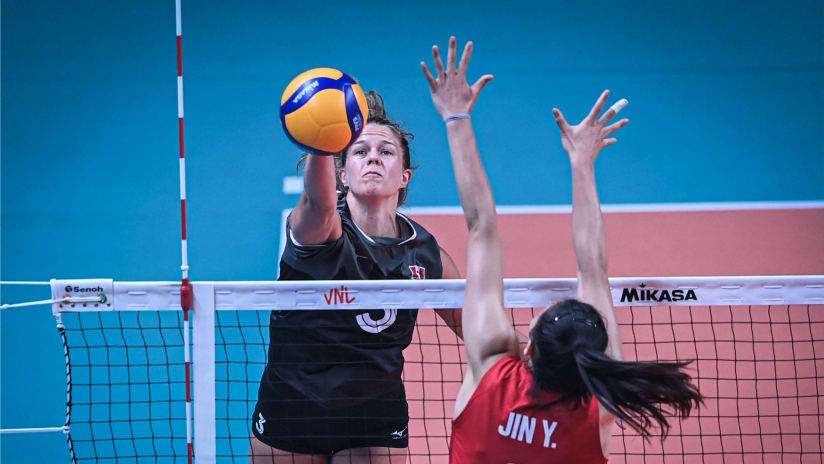 Van Ryk and her teammates will be competing in Pool C in Ningbo, China from September 16-24, facing hosts China, reigning world champions and Tokyo 2020 bronze medalists Serbia, Dominican Republic, Netherlands, Czechia, Mexico and Ukraine.
"Olympic Qualification in September is going to be very important, but I also think VNL for us was also an important tournament. We needed to use the VNL to gain experience and the games to train us for Olympic qualification.
VBTV Originals presents CLOSER TO PARIS, featuring Kiera Van Ryk as the seventh in the slate of exclusive features of the world's best stars sharing their thoughts and dreams on the road to qualification for the Paris Olympics.
---
This article is shared as part of our Fair Dealing Policy. For the original article, please visit: https://en.volleyballworld.com/volleyball/competitions/fivb-road-to-paris-volleyball-qualifier/news/van-ryk-hopes-family-feel-in-team-leads-to-success